FaithStreet recently launched three first-of-their-kind updates to its in-app prayer experience for faith communities. Here's how they work.
You've just had your first job interview in what feels like ages, and, now, you need your church family to rally behind you in prayer. Especially, since its your dream job.
Go to your church's app and submit a request. The app will alert your church family to begin rallying behind you in prayer.
"Just interviewed for a great job and I think it went pretty well! Please pray with me, family!"
As friends begin to pray with you, you'll receive instant notifications via email, filling you with encouragement. And now, people can send you encouraging messages, as well.
The company calls back and asks for references. Good sign! Now, you can update those who've committed to pray for you right in the app.
"Hey everybody! Got a call from my potential new future boss. She said the interview went great and they just need to talk to a few references. Keep praying, plz!"
Your personal prayer team can respond directly to the update with messages, encouragements and questions.
A day or two passes. Your friends are praying. You're waiting with faith and hope.
Then, you get the good news. You landed the dream job.
Send a final update to friends and mark the prayer as Answered! Hurray and hallelujah.
Come back to the App as often as you'd like to pray with your church family.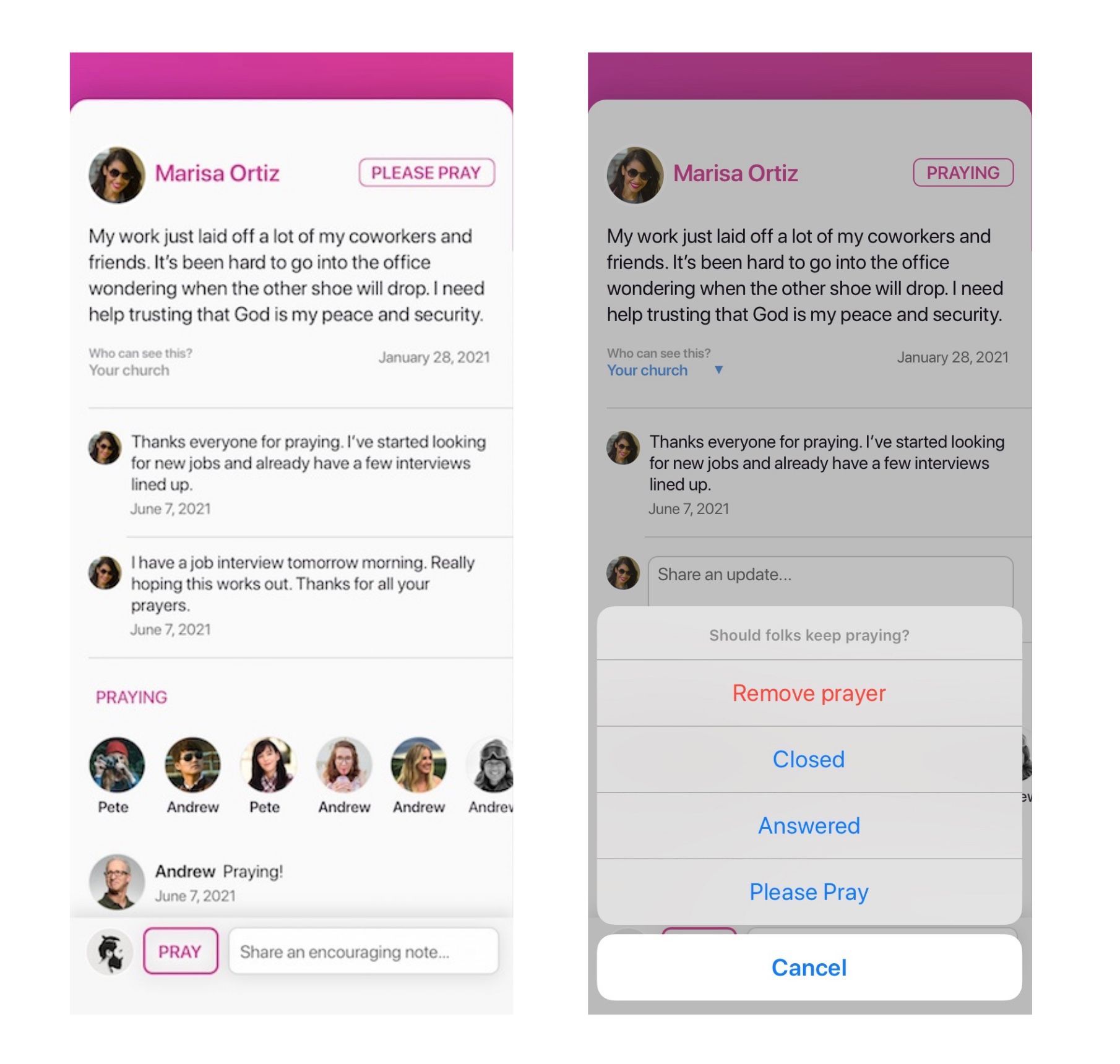 Respond to a Prayer Request With An Encouragement