New Face at FaithStreet!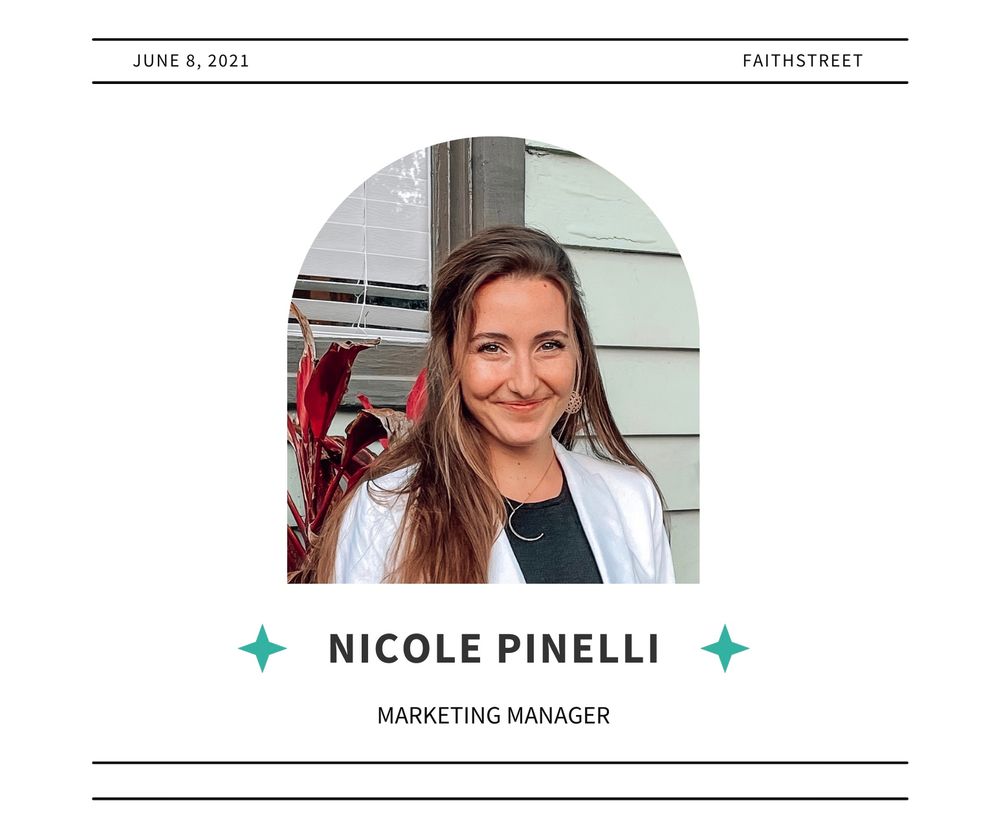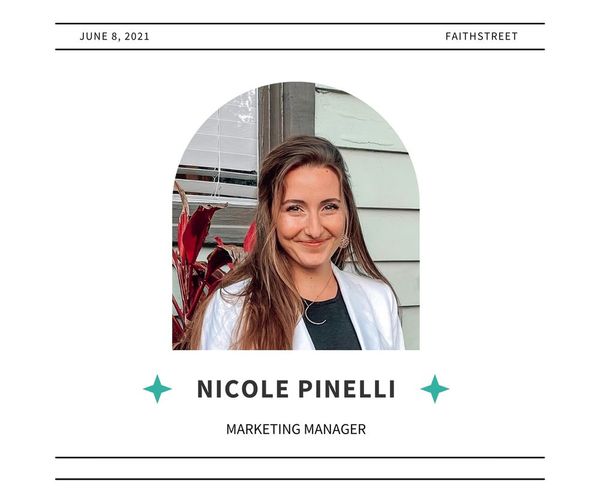 Hi all, Nicole here! I'm the new Marketing Manager at FaithStreet.
I am immensely excited to be writing this, and thank you for taking the time to let me introduce myself.
My hope has been to grow my faith community and truthfully, I wasn't quite sure what that would look like. After scattered, prolonged prayer and meaningful conversations I've found myself here. I could not be more grateful.
I am eager to experience FaithStreet's mission alongside you! At FaithStreet, my personal mission is to share compelling stories, visuals, and content of all sorts to help you better understand what FaithStreet is all about.
There is power in community, and we all need support in our spiritual growth.
Let us be a tool for you to grow personally in your faith, and best experience it with others supporting you. Excited for what's to come!
May the favor of the Lord our God rest on us; establish the work of our hands for us– yes, establish the work of our hands. Psalm 90:17